Skip to Main Content
It looks like you're using Internet Explorer 11 or older. This website works best with modern browsers such as the latest versions of Chrome, Firefox, Safari, and Edge. If you continue with this browser, you may see unexpected results.
Music Subject Encyclopedias & Reference Sources
Oxford Reference

This link opens in a new window

Contains the complete texts of many Oxford companions, encyclopedias, dictionaries and other reference titles in a fully indexed, cross-searchable database. Included in addition to articles are images, maps, timelines, bibliographies, photographs and much more.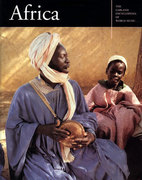 History of Western Music (Oxford)

This link opens in a new window

Offers an account of the evolution of Western classical music.

Access limited to 3 simultaneous users.

Garland Encyclopedia of World Music

This link opens in a new window

An online resource devoted to music research of all the world's peoples. Includes essays, images, and hundreds of audio examples.